Good for your brain: Novel ProBeptigen® from Essence of Chicken technology
Dr Jack Wong (Ph.D.), Research Director at Suntory Wellness Asia Pacific Pte. Ltd, describes how ProBeptigen® helps to support your brain health.
Photo by Ketut Subiyanto from Pexels
---
PUBLISHED JUNE 14, 2021 • 5 MIN READ
Ask anyone in Singapore, and chances are they've heard of BRAND'S® Essence of Chicken. Its name is synonymous with quality, only achievable through a wholesome, stringent and advanced manufacturing process.
Another gem, ProBeptigen®, can be derived from this process. A team of BRAND'S® Suntory researchers, led by Dr Yoshihiro Nakao, started to uncover this gem 10 years ago. ProBeptigen® is now found as a key active ingredient in MEMO+, our new supplement that provides you safe and efficacious brain health support from as early as 30 years of age, when brain health can start to decline from normal ageing.
How it is made
ProBeptigen® is extracted from chicken meat under stringent and rigorous quality control. Highlight of the manufacturing process? A proprietary enzymatic, hydrolytic, high-heat and high-pressure extraction step that results in the formation of the bio-actives. Next, unwanted fat and cholesterol are removed from crude extract. Finally, the extract is filtered, concentrated and spray dried to form the stable, final product used in MEMO+.
Clinically proven to be good for your brain
The first breakthrough in demonstrating the efficacy of ProBeptigen® arrived in 2013. In a placebo-controlled, double-blind and randomized study led by Dr Zain M Azhar, subjects who consumed ProBeptigen® experienced a 25% improvement in memory and an 18% improvement in learning ability, just after 6 weeks of supplementation1.

Figure 1: Subjects who consumed ProBeptigen® experienced a significant improvement in both learning and memory performance after 6 weeks (image adapted from Azhar et al., 2013)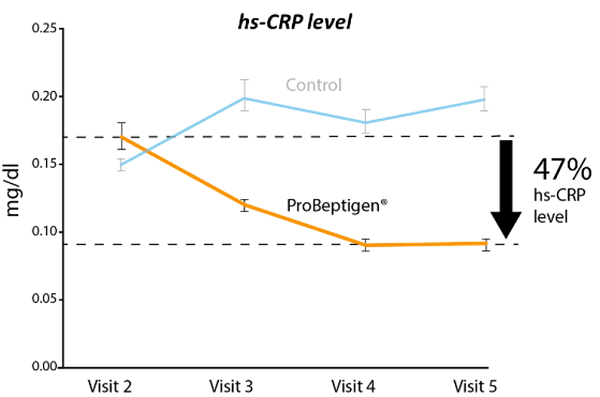 A second clinical study led by Dr Chuar-Jong Hu in 2020 further validated its efficacy. Probeptigen® could help to reduce inflammation associated with cognitive decline by as much as 47% in healthy middle-aged individuals2.
See results with consistent supplementation
Consume 4 MEMO+ tablets daily over 6 weeks. Every 4 tablets contain 670mg of ProBeptigen® (a clinically validated dose), calcium to balance neurotransmission, and vitamin E to fight harmful free radicals.
---
References
1. Azhar, Zain M et al. "A pilot placebo-controlled, double-blind, and randomized study on the cognition-enhancing benefits of a proprietary chicken meat ingredient in healthy subjects." Nutrition journal vol. 12 121. 15 Aug. 2013, doi:10.1186/1475-2891-12-121
2. Wu, Dean et al. "Hydrolyzed Chicken Extract (ProBeptigen®) on Cognitive Function in Healthy Middle-Aged People: A Randomized Double-Blind Trial." Nutrients vol. 12,5 1362. 10 May. 2020, doi:10.3390/nu12051362