Suntory VARON Original 120ml
Try Suntory VARON, a 3-in-1 men's skincare essential that improves dry and oily skin. Direct from Japan, its W/O/W emulsification technology allows lotion, serum and cream ingredients to penetrate skin, in that order. Husked in a sleek silver body with a pump nozzle design, each application serves up original whisky barrel wood and oolong tea extracts, inositol and plant-derived squalene. Available in 20ml and 120ml sizes and 3 different fragrances.

※ BRAND'S is an official distributor in Singapore. Please make your purchase through our official platform to have peace of mind about authenticity, freshness and quality of product.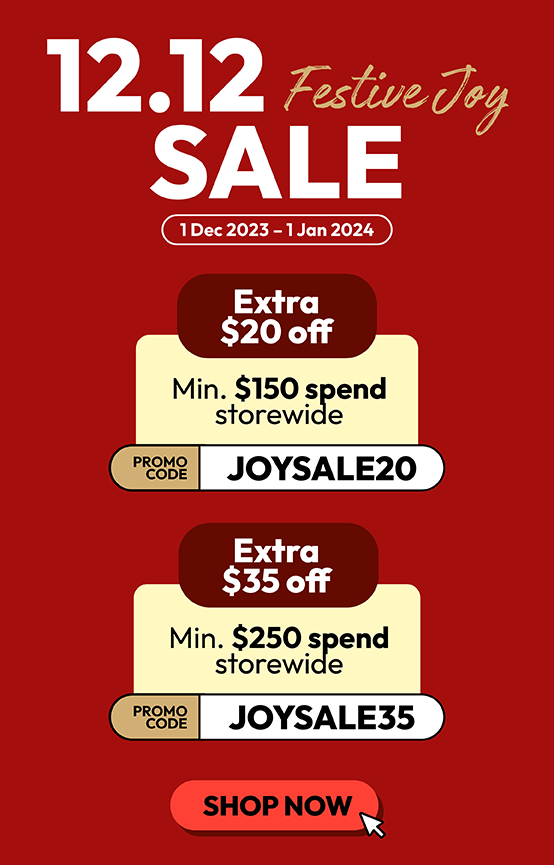 Try Suntory VARON
A 3-in-1 facial lotion, serum and cream crafted for the busy modern man. For smoother, more moisturised and brighter skin that makes all the right impressions.
Your Good Life
begins here.
Fragrances that you can choose
according to your own preference
In addition to taking care of your skin, you can also choose your favorite
scent from among the 3 scents to enhance your mood.
Fresh
Fresh and refreshing citrus notes that adds confidence and radiance.
Original
An elegant, soothing, gentle floral scent that adds a touch of glamour to men.
Classic
Rich, deep, smoky fragrance that is acceptable for both men and women.
Who Needs
Suntory VARON
While male adults in general who desire better skin are welcome, men with these skin conditions would find the product particularly beneficial.
men with oily skin
Men's skin tends to have higher sebum and lower moisture content compared to women's. Singapore's tropical and humid climate exacerbates oily skin.
How Suntory VARON helps
Regulates sebum secretion and moisture content in skin.
men with DRY skin
Shaving affects the lipid layer of skin epidermis, which helps to retain moisture. Once affected, skin can become dry and prone to irritation. Dry skin can look dull and rough.
How Suntory VARON helps
Has antioxidant, anti-inflammatory, brightening and moisture retention ingredient properties.
1Results from an internal survey of 248 men in their 40s to 70s who answered, "very satisfied", "satisfied" or "slightly satisfied"
regarding observed skin effects after 10 days of product use. Survey was conducted in December 2021.
Good Formulation
meets Good Technology
Good Formulation
meets Good Technology
Experience Suntory's proprietary W/O/W emulsification technology that allows lotion, serum and cream components to penetrate your skin in that order.
W/OW is an acronym for Water in Oil in Water and refers to the unique molecular structure of Suntory VARON, where water is encased in oil and again encased in water.
Ingredients
Lotion
Suntory's original whisky barrel wood extract
From barrel wood used to mature whisky, this extract has antioxidant, anti-inflammatory and brightening properties.
Suntory's original
Oolong tea extract
Has skin moisture retention (moisturising) properties.
Acetylhexa Peptide-8
Helps to slow down the formation of wrinkles.
Serum
Inositol
Helps to suppress sebum secretion in sebum-rich areas and stimulate secretion in sebum-poor areas, to reduce dryness and improve facial lustre.
Cream
SqualEne
Helps to strengthen the natural skin barrier and retain skin moisture. As an emollient, it can soften dry and rough skin to improve its texture and appearance.
91% user satisfaction
regarding skin effects
after 10 days!1
Suntory VARON was inspired by a male customer's comment, "When I see an improvement in my skin and appearance, it has a positive effect on my feelings and behaviour."
This sentiment was echoed by many others. Through my research, I want to enrich the lives of busy modern men by presenting them a feel-good, all-in-one skincare solution.
Tatsuo Matsuoka Suntory Wellness researcher
See the difference
in 10 days2!
Hear from fans of Suntory VARON
Gary, 44
I normally use a few skincare products and I have sensitive skin. I tried VARON for 10 days and it helps my face to look brighter and have less fine lines. I felt it absorbs well to my skin and not leaving sticky feeling. I will continue to use VARON
Ban Piew, 52
After 10 days, my skin feels slightly smoother than before and more hydrated. I like that Suntory VARON's scent is light but nice. The product absorbed into my skin quickly and left my skin feeling fresh.
Jin, 41
I've used other skincare products before but I didn't see any obvious difference in my skin even after one month.

Just 10 days of using Suntory VARON and I saw that my skin was so much more supple and well-moisturised. My skin tone is now also much brighter and more even!

My face used to look greasy at the end of the day, but it doesn't anymore. I'm really blown away by the results and Suntory VARON is going to stay in my skincare routine from now onwards. I'm sure I'll repurchase it too!
Standley, 34
I am thrilled with how gentle and lightweight Suntory VARON is on my skin compared to other products.

In just one week of using it, I noticed a significant improvement in my skin's condition. My complexion looks much more radiant and healthier. I highly recommend Suntory Varon to anyone who prefers a light moisturizer that doesn't feel heavy on the skin!
Frederick, 47
Suntory VARON was great. It was effective and moisturising on my skin. Each time I used it, I was surprised to see that my skin was not so dry, not so dull, and more radiant.
Joshua, 47
Before Suntory VARON, I was using a day and night cream and serum. There were too many products to use and I felt that it took a long time to show their effectiveness on my skin.

Suntory VARON was easy to add to my routine and made my mature skin look more youthful than before in just 10 days. I was delighted when my partner sang praises of the improved skin.
2Results may vary depending on individual skin conditions.
Good Function meets
Good Fragrance
Its sleek silver body makes it an aesthetically pleasing addition to your home.
Enjoy a deep, rich, and smoky scent (named 'Classic') that is pleasant to men and women.
Its pump nozzle design is fast to use and perfect for the busy modern man to save time.
1-2 pumps on clean skin, once in the morning and once at night, is strongly encouraged.
Good Use for Good Results
How you use Suntory VARON is important to the outcome. Good news is the best outcome can be obtained through 4 quick steps.
Wash your face with a facial cleanser. Pat dry.
Take Suntory VARON and push its nozzle once or twice to get enough product on your palm. Do not rub both palms together. You can vary the amount based on your skin condition.
Dab the product on 4 vital spots: your forehead, cheeks, nose and chin. Dab more product on areas where skin dryness is a concern.
Spread the product across your face. Avoid rubbing hard to avoid damaging skin. Repeat steps 1 to 4 daily, once in the morning and once at night, after washing or shaving your face.
FAQ
Is BRAND'S®Home Delivery an official distributor of Suntory VARON in Singapore?

Yes, please be assured that the VARON you purchase on our online store or order hotline is the same as the one sold in Japan by Suntory Wellness.

What sizes of Suntory VARON are available?

You can opt for 20ml (lasts 10-20 days) or 120ml
(lasts 3 months).

What positive changes can I experience after using Suntory VARON?

You may notice smoother, more moisturised and brighter skin. Your mood and confidence may experience an uplift. Results would vary from person to person.

After using Suntory VARON, I have experienced positive changes. Should I continue taking it on a regular basis?

Yes! Consistent use is important to long-term effectiveness. We recommend continued use of Suntory VARON daily to reap the most out of your investment. You can also consider auto-replenishment for yourself or loved ones, by becoming a Subscribe & Save VIP member here.
Important
Information
Ingredients: WATER, BG, SQUALANE (PLANT-DERIVED), CETYL ETHYLHEXANOATE, DPG, POLYSORBATE 80, GLYCERIN, CETYL PEG/PPG-10/1 DIMETHICONE, INOSITOL, TEA LEAF EXTRACT, EUROPEAN OAK TREE EXTRACT, ACETYL HEXAPEPTIDE-8, ETHANOL, SULFUR MG, MICROCRYSTALLINE WAX, TEA, (SODIUM ACRYLATE/SODIUM ACRYLOYLDIMETHYLTAURATE) COPOLYMER, (ACRYLATES/C10-30 ALKYL ACRYLATE) CROSSPOLYMER, HEXA(HYDROXYSTEARIC ACID/STEARIC ACID/ROSIN ACID) DIPENTAERYTHRITYL, ISOHEXADECANE, SORBITAN OLEATE, CAPRYLYL GLYCOL, TOCOPHEROL, FRAGRANCE, METHYLPARABEN
After use, please close the cap properly. Keep away from extremely high or low temperatures and direct sunlight. Keep out of reach of infants and children.
Advisory
Please avoid use in areas where wounds or eczema are present. Discontinue use if you observe redness, swelling, itchiness or irritation. Be careful not to let the product touch your eyes. In that event, immediately rinse with water without rubbing.