Firm, moisturise and brighten your skin with Suntory Milcolla, direct from Japan. It complements your topical skincare routine through 5 nourishing beauty ingredients: Intensive Lifting Collagen, elastin, proteoglycan, ceramide and vitamin C. Results in 4 weeks, more in 8 weeks! Loved by women in Asia, over 3.5 million boxes have been sold in Japan and Taiwan combined.

※ BRAND'S is an official distributor in Singapore. Please make your purchase through our official platform to have peace of mind about authenticity, freshness and quality of product.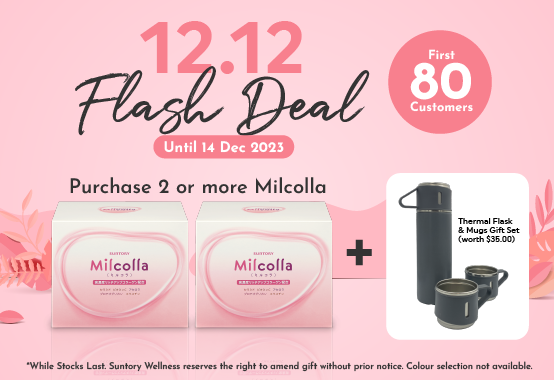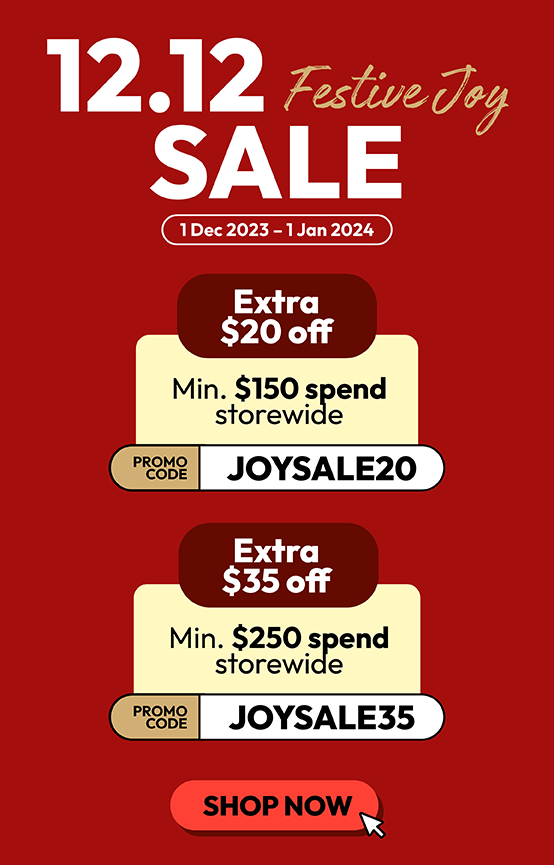 These issues arise as your skin experiences

a decrease in vitality and collagen


due to

the natural aging process...
*Results from an internal survey with 25 healthy women in their 30s and 40s in Japan, Jan – Apr 2020.
1/
Collagen beauty dietary supplements in powder only, excluding tablets.
Source: Euromonitor International Limited; in value terms, all retail channels, in 2012-2021
2/
Cumulative sales results in Japan and Taiwan as of end June 2020
The independent packaging design takes hygiene into account, and you don't have to worry about moisture!
You can take 1 sachet your favorite way. Pour into water,
coffee, milk tea, yogurt and more, enjoy its subtle milk flavor.

Is BRAND'S® Home Delivery an official distrib-utor of Suntory Milcolla in Singapore?

Yes, please be assured that the Milcolla you pur-chase on our online store or order hotline is the same as the one sold in Japan by Suntory Well-ness.

What positive changes can I experience after taking Suntory Milcolla?

You may notice smoother, more supple, more moisturised and brighter skin. Results would vary from person to person.

After taking Suntory Milcolla, I have experi-enced positive changes. Should I continue taking it on a regular basis?

Yes! Consistent consumption of any supplement is important to long-term effectiveness. We recom-mend continued consumption of Suntory Milcolla daily to reap the most out of your investment in health. You can also consider auto-replenishment for yourself or loved ones, by becoming a Sub-scribe & Save VIP member here.

Not suitable for people who cannot consume dairy, seafood or pork. Suitable for adults aged 25 years and above: 1 sachet daily, at any time. Method of use: Consume with beverages, meals and desserts. Active ingredients per serving: 5,000mg collagen (derived from fish and pig), 1,000μg elastin (from fish), 2.5mg proteoglycan, 1,200μg ceramide (from milk), 100mg vitamin C.

If you are pregnant or lactating, under medication and/or have certain health conditions like food allergies, please consult your healthcare professional before consuming this product.